Our company has been in business for nearly a century and has built a reputation of integrity and efficiency. We are dedicated to providing customers with the highest quality glue products and service.
Through the years, LD Davis has expanded our offerings and services to become a premier manufacturer of glue products and solutions. Our Customer Service team is the glue that holds everything together (pun intended). They make sure that we are able to deliver exactly what our customers are expecting.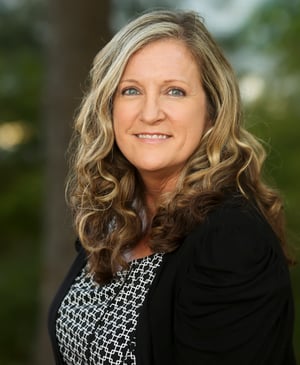 We sat down with Amy Shirlen, a key member of our Customer Service team, to learn more about her, how the team operates and what happens behind the scenes.
WORK HARD
How long have you been with LD Davis Industries?
I have been a part of the LD Davis customer service team for a year and half.
What is your role within the Customer Service department at LD Davis?
Most of the time I am the first point of contact when a customer wants to place an order. The exciting part about my job is I not only get to interact with the customer, but also so many different departments within the company.
Often times, answers to customer questions are not simply "yes" or "no". I may have to reach out to distribution, sales, production or the technical department for answers.
With our quick turnarounds and short lead times, my job is to gather information such as –lead time, pricing and shipping information etc. I am responsible for communicating information to the customer.
What does a typical day look like in your department?
My days are always different and that's what I like the most.
Throughout the day I receive and enter customer Purchase Orders into our system, obtain lead times from scheduling, assist it coordinating shipping, interact with the Sales team and follow up with Distribution on existing orders.
LD Davis is always looking for ways to improve the process. Our ERP system has helped us to make the ordering and shipping process much more seamless.
What do you feel is the best way to describe the customer service experience at LD Davis?
Excellent customer service means making each and every aspect of the customer's experience an absolutely positive one. Good customer service means meeting expectations, but excellent customer service means exceeding them. Our entire team works to exceed customer expectations everyday.
Most of the time I am the point of contact that a customer interacts with the most. The challenge is that every customer requires different levels of support. For instance, some just want a quick email confirmation; while others have specific needs and requests to fulfill their application requirements. I take pride in helping our customers throughout the order cycle. Proactive follow-up is key to exceeding their expectations.
What qualities do you think hold the Customer Service team together?
The greatest strength of our team is communication. We focus on goals/results and offer each other the support we need to be successful. And, maybe the most important: we have fun!
We all work very well together and enjoy our jobs and what we do each day. Sometimes we provide the solution on our own and sometimes we have to engage other departments. Flexibility is one the most important qualities in Customer Service and really throughout LD Davis because our customer needs are always evolving.
PLAY HARD
What is your favorite food?
I would definitely have to say Mexican food! I could eat it everyday.
What is your favorite travel destination?
One of my favorite vacation was to Cozumel, Mexico. It was just beautiful! That worked out well for me, especially since Mexican food is my favorite.
Favorite movie?
I don't have a specific favorite, but any "chick flick" or comedy is right up my alley.
What do you like to do for fun when you're not working?
Well, if I'm not shopping I'm probably at the beach or playing volleyball.
---
Thanks to Amy for giving us a peek behind the scenes into the Customer Service department. Feel free to connect with Amy on Linkedin.
Want to meet more of the LD Davis team?