Through the years, LD Davis Industries has expanded our offerings and services to become a premier manufacturer of adhesive products and solutions. As our product lines continue to evolve and expand, so do our internal processes. This includes our Quality Control processes.
Every single batch of glue is tested by our Quality Control (QC) team prior to being packed and shipped. It's a very big job which requires an extreme attention to detail.
We recently sat down with Amber Marsh, our Quality Assurance Specialist in our manufacturing facility, for and "Employee Spotlight" piece. She gave us some insight into her role with LD Davis and what a day in the QC department looks like.
WORK HARD
HOW DID YOU GET STARTED AT LD DAVIS?
I applied online for the Administrative Assistant position at LD Davis. I had no experience in administrative duties, except for some customer service experience. I was waiting tables at a local restaurant in my hometown of Lancaster, SC before coming to LD Davis. I had been a waitress for seven years and was looking for something more stable and rewarding.
What I didn't know when I applied was that Halee, our NC office manager, also worked at LD Davis. Halee and I went to high school together and we also cheered on the Varsity cheerleading squad together - small world! She gave me a phone call and wanted to bring me in for an interview for the position. I came in for the interview, where I met with some of the team: Halee, Brooks and Patrick.
I was given a call a few days later and offered the job, which I gladly accepted.
YOU STARTED AT LD DAVIS AS ADMINISTRATIVE ASSISTANT AND QUICKLY TRANSITIONED TO QUALITY ASSURANCE IN OUR LAB – TELL US HOW THAT TRANSITION HAPPENED.
The transition was a pretty quick one, that's for sure.
I was always drawn to sciences and chemistry in high school and college. I had only been working at LD Davis for about three weeks when Brooks (our VP of Operations) asked me if I would like to do some work in our Lab with Willis (Applications & Formulations Chemist at LD Davis) and learn more about how our glue is made and tested. So of course, I said yes!
From there, I started coming in earlier every day to meet with Willis, learning how to test the glue among other responsibilities that went along with the Quality Control position. After about a month or so, I started getting to a point where I was checking the cakes, testing the glue and making batch tickets by myself. That is when they offered me the promotion to Quality Assurance Specialist.
This put me in the lab full time, and helping with the office when they need it.
HOW HAS LD DAVIS HELPED YOU IN YOUR CAREER DEVELOPMENT?
LD Davis has given me a great foundation for career development.
I have learned so much working here that I know will help me in my future. I am gaining many new skills, and learning how to work as a team player. I have definitely become much more responsible, inside and outside of work.
BEFORE WORKING AT LD DAVIS, WHAT WAS THE MOST UNUSUAL OR INTERESTING JOB YOU'VE EVER HAD?
Before working here, I was a waitress for seven years. I worked at Wing King Café for over 6 years and Charley's Café for about 4 to 5 months before coming to work at LD Davis.
Working with the public is interesting enough, so I would say both jobs were equally interesting and sometimes unusual.
WHAT DOES A TYPICAL DAY IN QUALITY CONTROL LOOK LIKE?
A typical day in Quality Control starts at 7:00 am.
My day starts by going into our Plant to inspect the protein glue cakes that were poured the day before. This prevents any cakes from being packed that aren't up to our standards.
The compounding crew then start bringing samples into the Lab from the kettles around 7:45 am. Depending on how many kettles are running that day, these samples could be coming into the Lab until 1:00 pm.
Each morning, I attend our 8:30 am team meeting. This is when our team determines the manufacturing and shipping schedules for the week to come. During this meeting, I determine which batch tickets need to be made for the next day. To make the batch tickets, I pull previous ones from our files and corresponding QC cards. This gives me a good idea of what size to make the batch tickets for, or any other special notes that need to be made.
Once I have all this information I enter them into our ERP system, Process Pro. When I have all the batch tickets finished, I always have someone to review them. A second set of eyes is always helpful!
After all the kettles have been approved and poured, I enter all materials from the batch tickets that were manufactured that day into our system. Also, throughout my day I am continuously going into the Plant stairs to check the cutting and packaging of our glue.
WHAT DO YOU LIKE MOST ABOUT WORKING AT LD DAVIS?
I like working here because I'm doing work that I'm really proud of. I've grown and accomplished so much in a short time, and I've made my team proud.
The LD Davis team is pretty great too, so that makes work even more enjoyable.
PLAY HARD
FAVORITE FOOD?
You really can't go wrong with anything pasta.
FAVORITE TV SHOW?
I'm addicted to the show Scandal!
FAVORITE MOVIE?
Dirty Dancing, of course!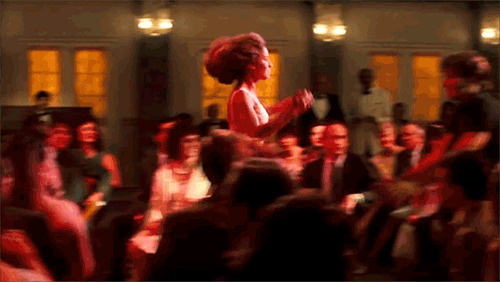 WHAT DO YOU LIKE TO DO FOR FUN WHEN YOU'RE NOT WORKING?
During the summer I love going to my grandparent's lake house on the weekends. It's on Lake Wateree in South Carolina.
In the fall, I try to go to as many football games/tailgates as I can. I'm a pretty big USC football fan.
---

As you can see, Quality Control plays such a huge role at LD Davis. Thanks so much to Amber for letting us pick her brain!