Many of our customers are already experiencing winter temperatures. As the colder months approach, we want to make sure that your liquid glue stays safe from winter freezing. L.D. Davis takes a number of steps in order to prevent your liquid glue from freezing during transit.
The most important step is that we only ship our liquid adhesive products in the beginning of the week during cold months. This ensures that your liquid adhesive arrives to you in a timely manner without sitting over night somewhere in a cold warehouse over a weekend. Why does glue freeze? How can you keep your glue in the best working condition?
Check out our latest infographic: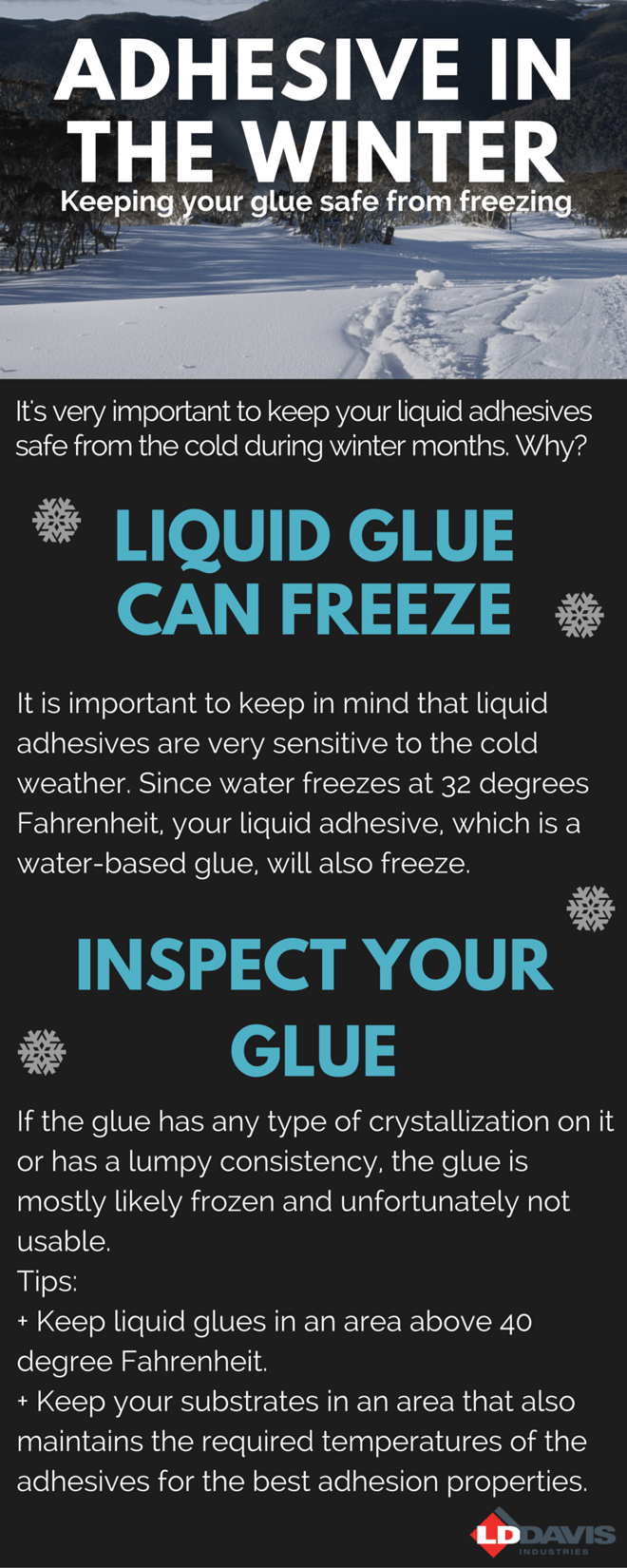 For any questions or comments on treatment of your glue in winter, be sure to call 1-800-883-6199. If you believe your liquid glue has frozen in trasit, call our lab at 1-800-553-3284 right away.
It's our job to ensure your liquid adhesive arrives to you on time and in excellent condition!