LD Davis has been in business for nearly a century and has built a reputation of integrity and efficiency in the adhesive industry. We continue to expand our product offerings and services to become a premier manufacturer of glue products and solutions.
Our Operations team helps to keep the company running like a well oiled machine. Much of their work is done behind the scenes, but the Operations team works day in and day out to ensure that we are able to deliver exactly what our customers are expecting.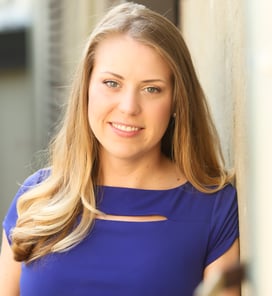 We sat down with Halee Ellis, a key member of our Operations team, to learn more about her, how the team operates and what happens behind the scenes at our manufacturing facility in Monroe, NC.
HOW DID YOU GET YOUR START AT LD DAVIS?
I started as an Administrative Assistant here at LD Davis in 2015. I was recruited by our then new VP of Operations, Brooks Durham. He trained me on anything and everything that I showed interest in learning.
Supply Chain and Change Management, especially, sparked my interest. After a short time, I was promoted to Supply Chain Coordinator where I spent a little over a year, then I became Office Manager of our Monroe, NC facility.
WHAT IS YOUR ROLE WITHIN THE OPERATIONS DEPARTMENT AT LD DAVIS AND
WHAT DO YOU ENJOY MOST ABOUT YOUR ROLE?
I don't know if many of you know this about me, but I grew up very involved in music, and musical theater. I even attended a magnet school of the arts during my middle and high school years that I enjoyed very much. In our senior year, we were expected to conduct a "showcase" of the techniques we had learned over our 6 years in the program. The plan for my piece morphed from a play, to a musical, a symphony, to a ballet, all featuring visual art…to everyone I talked to, it seemed like a mess. I was told I needed to choose one media. There's no way I could incorporate five effectively.
I could not wrap my head around how to put everything I wanted to say with this piece into one media. I then decided, against the advice of my predecessors, to not chose. This piece was my story and I was the director. I had to make it work for me. I thanked them for their advice and moved forward by submerging myself in the writing, planning, direction, and production of my showcase.
Many of the media were conflicting and difficult to work around, but when I finally heard or saw the solution, it was thrilling to see and hear them come together. For it to WORK so beautifully after all. I just had to see past the conflicting variables in front of me, and choreograph the solution to be so.
I remember the night of the first dress rehearsal after the final sonata when everything had come together for the first time. The curtains fell, and all the crew flew into applause with some shouting and crying. I was stunned. I had done what I was told I couldn't. I found balance. I made it work. I made something effective. The lights went down, the bustle quieted, and I thought to myself, "I want to do this for the rest of my life."
Today, I manage the Supply Chain, Inventory Control, Customer Service, and Shipping departments for our company. I have worked in each of these departments individually which helped me understand previous areas of challenge, how to see through those challenges, and direct solutions. Conceptually, my day-to-day is not very different than a well-planned work of art. It makes me very proud when very functionally different departments all work together productively and efficiently. I think that is what I enjoy most about my role here. Still "living the dream" as our Territory Managers Jeff and Bill always say.
WHAT DO YOU ENJOY DOING IN YOUR FREE TIME?
I enjoy spending time with my fierce and brilliant 9 year old daughter. She is incredibly intelligent, testing for her green belt in karate next month, and involved in a young women's empowerment group at her school called "Girl Power". She and her peers learn about and discuss female figures throughout history that many of our history books have failed to mention or give justice to.
I also enjoy my yoga and mani pedi's. Alone. In quiet. It's my time. Haha!
WHAT DO YOU FEEL IS THE BEST WAY TO DESCRIBE THE TEAM IN THE MONROE FACILITY?
I jokingly refer to the "boys" (AKA the other management team members) as the brothers I never wanted. Haha! Don't get me wrong, we are a pretty tight bunch. I'm very lucky to have them in my corner, even when they behave like annoying big brothers. We also have a very supportive staff that always jump in to help wherever necessary.
WHAT ARE A FEW OF YOUR GOALS FOR LD DAVIS IN 2019?
Here are three I hope to accomplish in 2019:
To further my education.
To continue to improve our procedures toward a more lean operation.
To continue to better understand the industry and the opportunities available for LD Davis and our customers.
---
Thanks to Halee for letting us peek into a day in the life of the Office Manager at LD Davis. Want to meet more of our team?