Our company has been in business for nearly a century and has built a reputation of technical expertise in the glue industry. We are dedicated to providing customers with the highest quality adhesive products, and technical service.
In our latest "Meet the Team" feature, we wanted to introduce you to our Technical Manager, Willis.
Through the years, LD Davis has expanded our offerings and services to become a premier manufacturer of adhesive products and solutions. Our Technical team works diligently to formulate custom glue solutions for hundreds of different applications. They make sure that our product recommendations will meet all of the customers' requirements.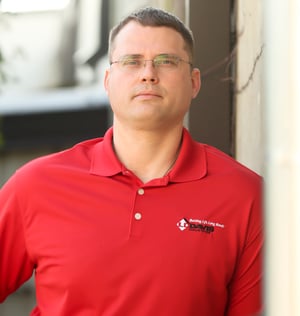 Willis Lecorchick - Technical Manager
Before joining the team at LD Davis, Willis was an Analytical Chemist at an environmental testing lab. There, he performed various tests on water and soil samples.
Willis has a Bachelor of Science in Chemistry. His academic background focused heavily on polymer, copolymer, and monomer synthesis.
Willis is the main point of contact for the glue recommendation requests that filter through our lab. He reviews the details of each application, and handles testing sample substrates in the lab. Off-the-shelf solutions are sometimes a good fit, but other times a custom glue formula is required. Willis and Alan work together to adjust glue formulas as necessary to meet each project's requirements.
Fun fact about Willis: He is the only person to throw a touchdown pass to himself in a high school football game.
Want to meet more of our team? Check out our Employee Spotlight!