Paper Towel Manufacturing with Protein Adhesive
Paper towels are something we all use every day…but did you ever wonder how they are made? LD Davis protein adhesive plays a big part in paper towel and soft tissue manufacturing. For example, how do you think the layers of soft tissue stick together while still absorbing water? LD Davis protein adhesive is the key.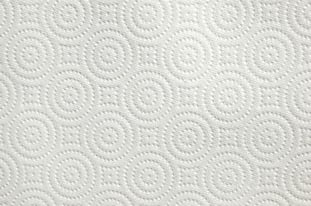 Protein Adhesives In the Manufacturing Process
Paper towel manufacturing begins with the creation of a paper pulp that is processed by use of a drying cylinder, most often called a Yankee dryer.
The dryer dries out the paper pulp on a roller, and then scraped down to the desired thickness for each sheet of paper. During the scraping process, LD Davis protein glue (hide glue) is sprayed on the roller first so that some paper pulp can never be scraped away, leaving a thin layer that will become one of the two or more layers of paper in paper towels or soft tissue. The next step in paper towel manufacturing can follow one of two procedures: creping and embossing.
In an earlier post, we discussed creping, below is information on protein glue used in the embossing process.
Embossing
Embossing, in paper towel manufacturing, creates the effect of having multiple sheets of soft tissue paper with spaces in between the layers, like a quilted effect. The top of the towel is modified using a shaped surface as opposed to the flat working surface. This creates raised areas in the flat background of the soft tissue paper. This embossing process creates empty spaces in between the tissue layers, allowing the paper towel or tissue to absorb and hold more water.