On October 15, our team celebrated the retirement of our CFO, Michael Free, and our Accounts Receivable Manager, Cindee D'Andrea.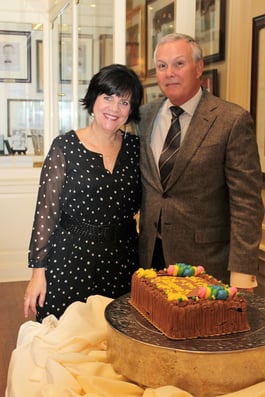 It was a wonderful evening among friends at Huntingdon Valley Country Club honoring two long-time Davis employees.
Michael started with LD Davis in 1988. His financial guidance through the years has not only strengthened our company, but he has helped us grow into a major player in the U.S. glue industry.
Chances are, if you have ever called to inquire about an invoice you have spoken with Cindee. Cindee started with LD Davis in 1999. Her attention to detail and relationship with our customers have been a major asset to our entire team.
When you've worked together as long as Michael and Cindee have, you're not just coworkers or friends - you're more like family.
Michael and Cindee will definitely be missed! Hopefully they'll take a break from enjoying retired life to come and visit!
BEST WISHES MICHAEL & CINDEE
THE BEST IS YET TO COME!