LD Davis is proud to announce that as part of our ongoing commitment to our rigid box making, laminating and turned edge customers/partners, we have entered the pre-owned/used equipment arena.
To offer the best service to our customers within the rigid box packaging industry, LD Davis now offers for sale good quality late model equipment to help our customers and partners grow their business.
Cost Advantages of Used Equipment
Time for a new piece of equipment but you're not quite ready to make the investment in a brand new machine? This is the case for a number of rigid box manufacturers.
CONTACT TODAY FOR USED-EQUIPMENT PRICING
As the cost of new equipment continues to go up, and profit margins continue to go down, our customers are looking for ways to better serve their customers and still maintain their bottom line. A used rigid box machine may be a great solution for you. Many are in like-new condition, and come at a much more affordable price tag than buying new.
Decades of Rigid Box Experience
LD Davis has been one of the largest glue suppliers within the rigid box industry for many decades. We know this industry and what our customers want and need to be successful and profitable.
With the addition of Glenn Maile (formerly of Emmeci USA) to our sales team, we have gained a wealth of rigid box equipment knowledge. Paired with our rigid box glue expertise, we can truly offer comprehensive training and support to rigid box users.
Machines Currently Available
Emmeci MC92SB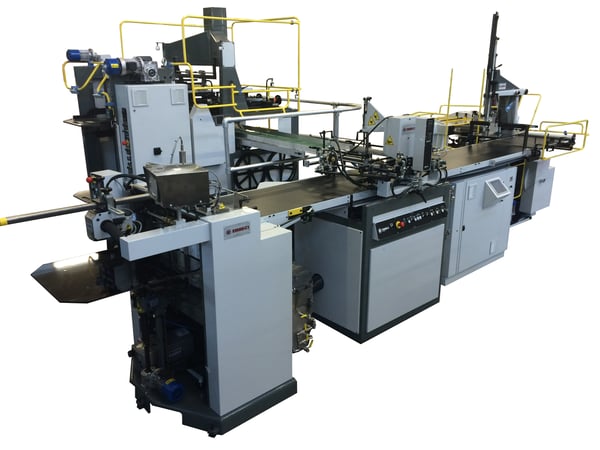 Emmeci MC94SB