Want to get the most out of your protein glue? Properly loading the glue into the equipment is an important step.
These quick tips for properly loading L.D. Davis protein glue into the Emmeci Machine.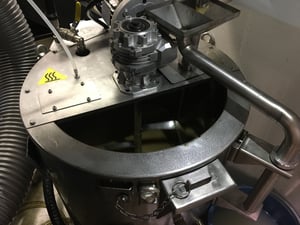 Ideally, the glue should be staged in a climate controlled area near the equipment about 24 hours before use. This will ensure you are not adding cold glue cakes into the pre-melter. When you load the glue cake into the pre-melter, be sure to confirm the temperature is approximately 172° F (78° C).
Once loaded, confirm your equipment temperature. This should be between 140°-150° F (60-66° C).
It is best practice to keep the pre-melter (glue pot) as full as possible. Loading too much glue at one time may cause delays in reaching the appropriate operational temperature.