Manufacturers and distributors worldwide all rely on industrial adhesive to get the job done. From binding books, packaging products, adhering labels, or developing paper products, using dependable adhesive matters. The glue used on your production line doesn't just help the finished product come together; it can mean the difference between expensive production costs and high productivity. Choosing the right kind of adhesive matters, but how to select the right one?
With companies now weighing the impact of using plastics in the products, especially in packaging, more are considering switching to plastic-free glue alternatives. How can you find a reliable adhesive that performs well and can lessen the impact on the environment? See the benefits and challenges of using plastic-free gelatin glues and hot melt glues in your production.
The Benefits of Using Plastic-Free Eco-friendly Glue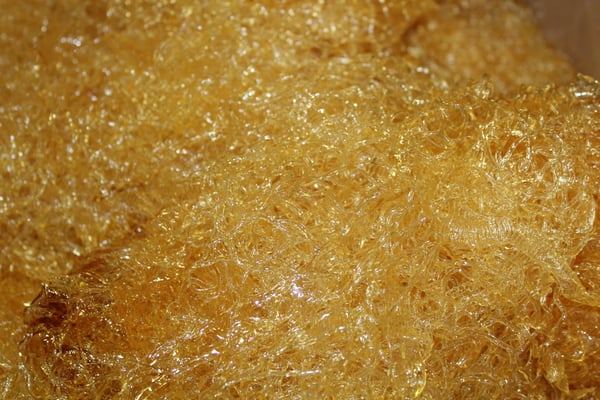 The recycled pharmaceutical netting that we get to make our eco-friendly glue.
For those considering switching to a more eco-friendly alternative to hot melt glues, gelatin-based glue is a great solution. Gelatin based glue is derived from sustainable sources, mainly recycled pharmaceutical capsule netting, and is biodegradable. Most hot melts, on the other hand, are not eco-friendly or biodegradable.
Due to consumer demand, manufacturers are expanding their use of natural glues and other plastic-free raw materials. Here are some benefits of integrating sustainable glues into your production.
Some added benefits of gelatin based eco-friendly glue formulas include:
Lower application temperature which means safer working conditions for equipment operators
Easy clean-up with warm water, no solvents needed
Excellent performance with a wide range of paper, paperboard, and wood substrates
Can be customized to fit a wide range of open and set times
Challenges of using Eco-friendly Gelatin Glue
Natural gelatin based glue is a great solution in many cases, but there are some scenarios when it may not be the best fit. Some challenges of gelatin based glues are:
Will not adhere to very non-polar based substrates
Not recommended for direct food contact
Not recommended for freezer-grade packaging
The Benefits of Using Hot Melt Glues
Hot melt glues
are one of the most popular industrial adhesives on the market. These polymer-based glues are thermoplastic, meaning they are solid at room temperature and become liquid when heated.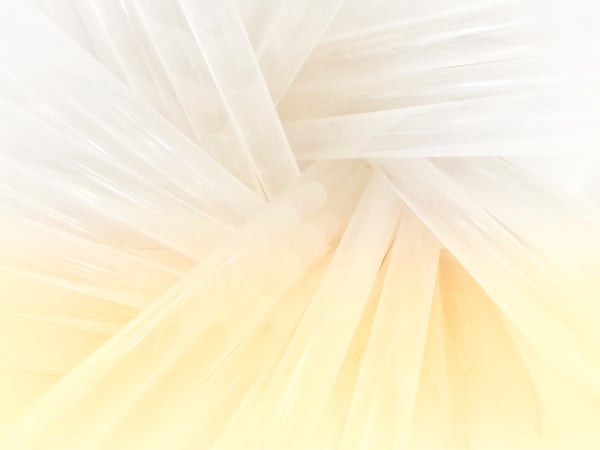 Hot melt glues can set within seconds, making them ideal for a variety of industrial applications including food packaging, bonding foams, particleboard, construction and more. Hot melt has maintained popularity with manufacturers because it:
Bonds quickly, allowing for very high production speeds
Can be safe for direct and indirect food contact
Provides a very consistent application and glue weights
Can bond to non-porous surfaces
Has a long shelf life
Attains peak bond strength quickly
Challenges of Using Hot Melt Glues
Many manufacturers are looking for environmentally friendly alternatives to hot melt glues, however, as most are composed of polyurethane, EVA, and polyolefin, they are not biodegradable.
Depending on your application and production capabilities, hot melt glues might not be suitable because they:
Can have a higher cost per pound than other adhesives
Require expensive application equipment
Must be cleaned with solvent based remover
Not considered eco-friendly
Must be heated and applied at very high temperatures (250° F or higher)
When working with heat, there is always an element of danger. High-temperature applications can also add risk for equipment operators, can be hard on equipment, and could result in glue charring.
Choosing the Right Glue for your Application
No matter your industry and current production methods, you will want to use an adhesive that yields high production at a low cost. It is best to research different types of adhesives to find out which qualities work best for your needs.
If you're interested in more information regarding these types of adhesive or need assistance testing which one works best for your application, our experts can help!