One of the most efficient and accurate methods for checking brix solids of LD Davis protein glue is to use a refractometer.
A refractometer is a simple handheld tool used to measure percentage of solids, and is especially helpful for those that use protein, gelatin-based glues. Measuring solids of your glue will ensure that you have the correct glue to water ratio.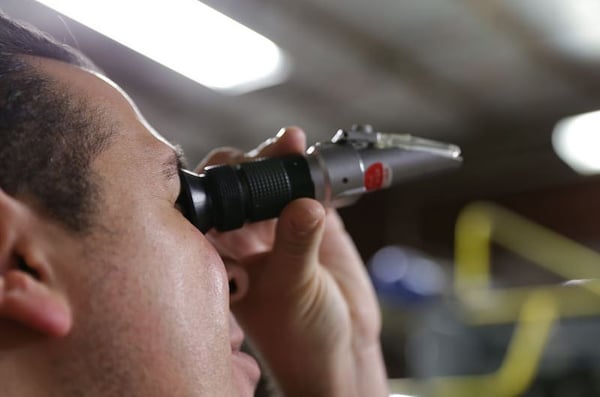 Having the correct ratio of glue to water is extremely important when it comes to running your glue efficiently.
The Benefits of Using a Refractometer
To use the refractometer, carefully collect a sample of glue from the glue pot and apply the sample to the "screen" on the tool. Hold the refractometer into the light, and look into it - similar to a kaleidoscope.
The screen within the tool will show you the refracted brix solids of the glue.The recommended glue solids for most LD Davis Emmeci glue formulas is 50-52%.
If you are unsure of the proper ration for your glue formula, drop us a line. We'd be happy to help you with your specific glue and application.