After you've made the investment in expensive box making equipment, you want to make sure you run it properly.
One common issue in the rigid set-up box industry is glue running dirty. This is a glue term used when the glue clogs equipment nozzles, begins to build up on the equipment picks and rollers, or dirties the belt.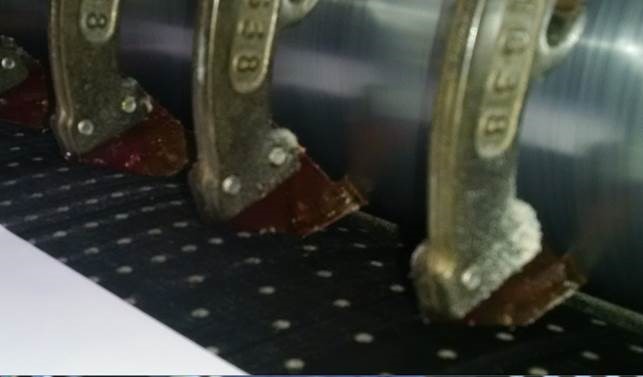 This can happen if you are using more glue than recommended or if your glue temperature is not running in specification. Using too much protein glue (hide glue) will not only have adverse effects on your substrates, but also your equipment.
You'll begin to notice extreme build up on the glue picks, rollers and belt. This will require your team to halt production to clean the equipment more often.
To confirm that you're using the recommended amount of glue, make sure your team is measuring glue film thickness on your equipment rollers. You can measure this with a tool called a mil depth gauge.