If you're reading this post, chances are you are using, or plan to use, protein glue (animal glue). If that's the case, you're in the right spot.
LD Davis has been manufacturing glues for over 90 years. So, when it comes to chatting about protein glue, we like to consider ourselves pretty well versed on the topic. Our goal is to educate protein glue users as much as possible so they feel like they are experts too.
When we visit with customers to provide protein glue training, one question we always get is: how can we make sure we're running the glue properly after you leave?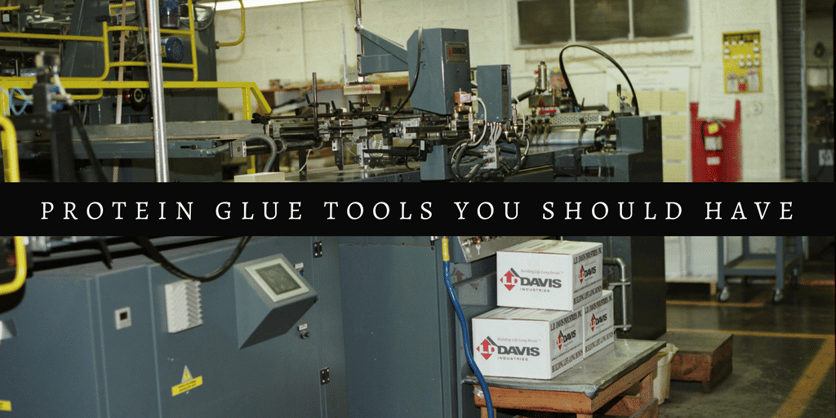 The best way to do this is by getting your hands on a few very useful tools:
Mil Depth Gauge: The mil depth gauge, or wet film gauge, is a small tool used to measure how many mil's of glue you are applying to your substrates. This will help to make sure you are not using too much glue which can lead to warping, skewed dry times, and glue waste. Make sure to keep this in your plant and near your machines so this can be checked each time you run your equipment.
Refractometer: A refractometer is used to measure the amount of solids in the glue. It gives a reading of the percentage of solids (glue) versus water you have in your glue mixture or tank. Having the correct water to glue ratio is very important for many reasons. This will keep you from wasting glue, and running your equipment dirty.
Protein Glue Troubleshooting Guide: You may run into issues with your glue or equipment that you've never run into before. Having a protein glue troubleshooting guide on hand will help equipment operators make necessary adjustments to get your production line running smoothly again. We have even turned this into a magnet so you can keep the guide on your equipment for easy access when needed. Make sure to get a free troubleshooting magnet for your plant.
If you ever run into an issue that you are unable to troubleshoot, don't hesitate to contact our technical team so we can assist.
---
Lucky for you, we are giving away mil depth gauges! Make sure to get your free gauge today.