Most times we get caught up in asking the question: what does the glue cost? But, perhaps, the more important question to ask is: what is the cost of using the wrong glue?
Glue may seem like a small part of a much larger puzzle, but if you're using the wrong glue it could really be costing you (not to mention causing some major issues).
Here are a few of the major costs in our latest infographic.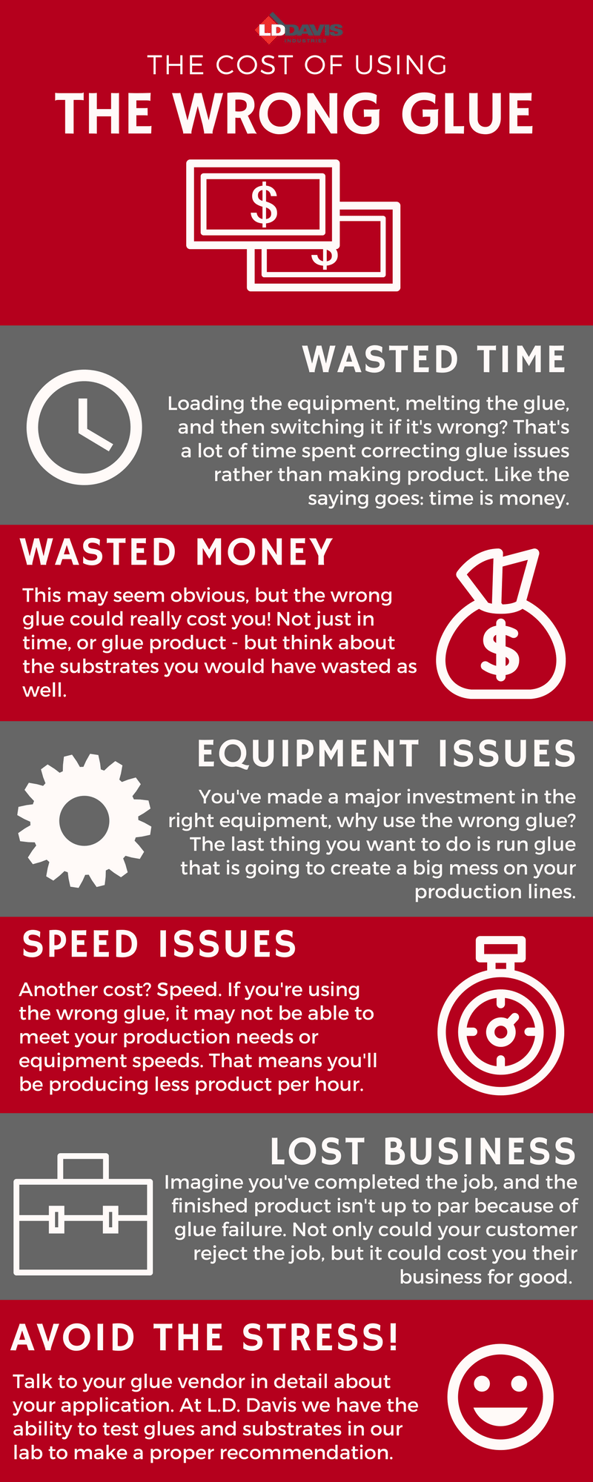 As you can see, there are some major costs associated with using the wrong glue.
Make sure to take advantage of our technical team, and their knowledge. Our team is always happy to provide glue training and testing!