Paper packaging makes up a large portion of the packaging we use today.
Ongoing expansion of the industry is expected as "the packaged food industry is anticipated to drive the market for paperboard packaging, which comprises packaging of packaged fruits, meat and seafood, cheese, staples, vegetables, and ready-made packaged food. Likewise, paperboard packaging's demand is anticipated to rise in the forthcoming future due to substantial development in the global industry for cosmetics" (TRANSPARENCY MARKET RESEARCH).
This is great news for those in the paper packaging industry! Let's take a closer look into the industry and what is in store for the future.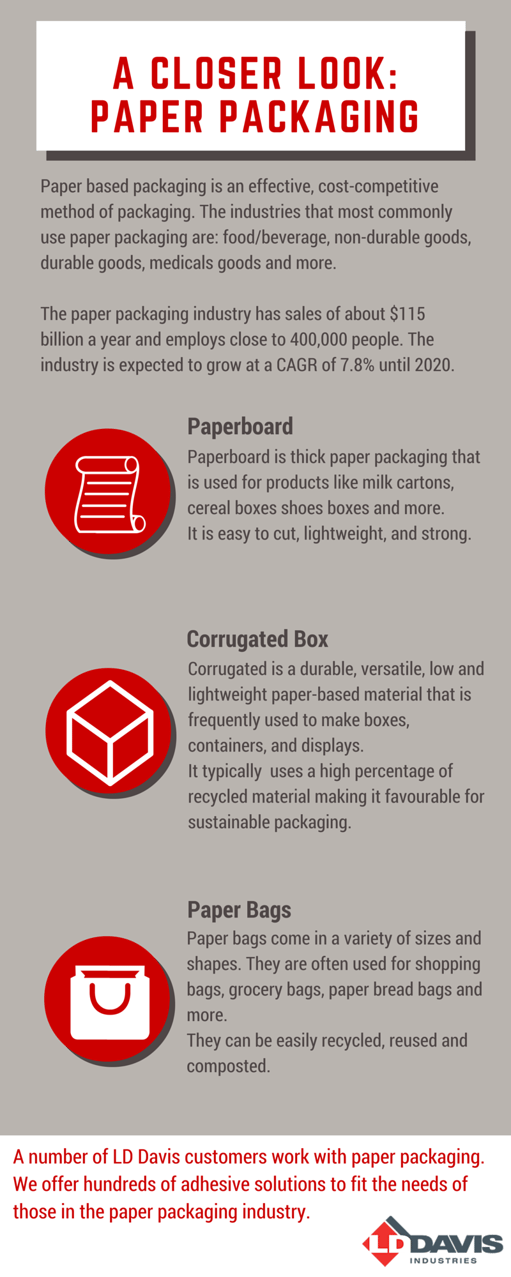 LD Davis manufactures hundreds of water-based and eco-friendly adhesives for those in the paper packaging industry.
Contact us to learn more!