Wondering what LD Davis has to do with bird seeds? Our protein glue is the perfect match for companies that manufacture bird seed molds.
Our protein glues, sold in cake form, are easy to use and 100% biodegradable.
This specially formulated glue will not only make sure the mold keeps its shape, but it's completely safe for birds! Learn more about this application in our latest info-graphic (below).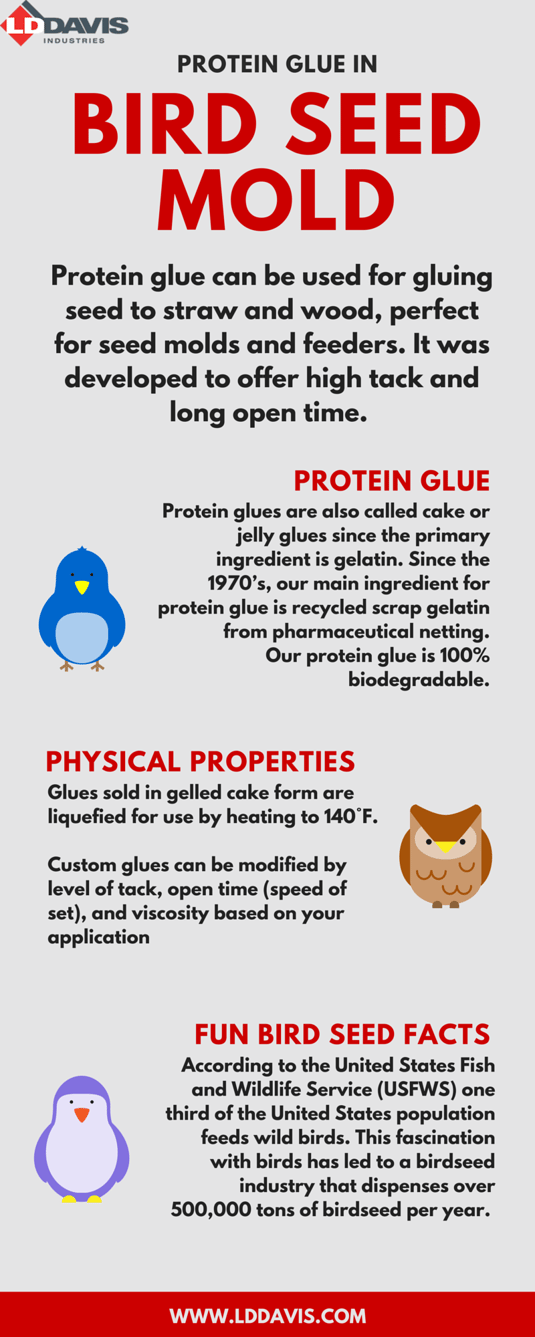 For tips on bird feeding, visit the National Wildlife Federation or U.S. Fish and Wildlife Services. To learn more about our protein glues click here.