We recently did training on this in-house at a customer's and wanted to share our adhesive knowledge regarding the book binding industry.
There is more than one way to put a cover on a book. This article will discuss traditional bookbinding, perfect binding, and tools and technologies manufacturers can use to improve production.
What is traditional bookbinding?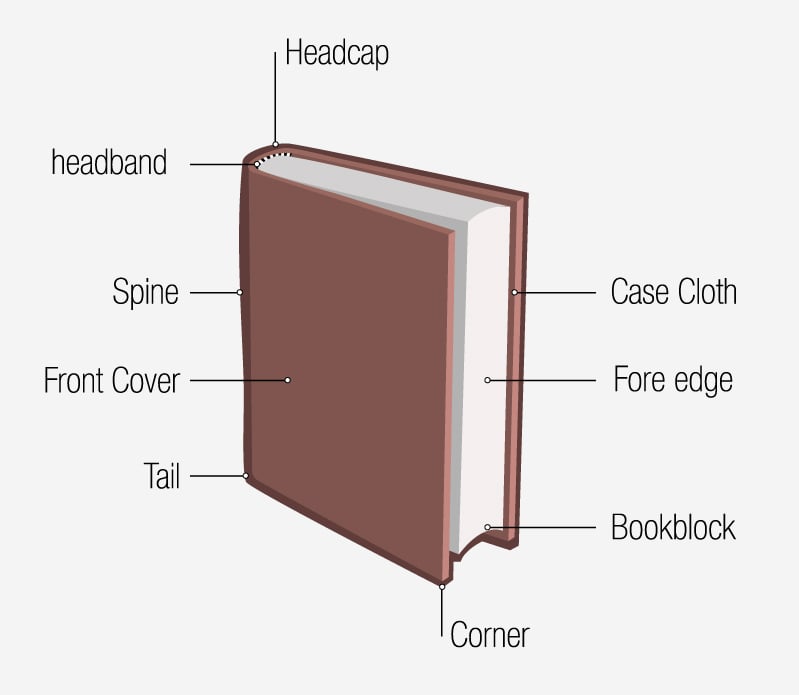 Traditional bookbinding, also called hardcover binding, is when a book is made using a hardcover or thick outside 'case.'
This process takes a few steps and starts by creating the outer cover or case. The cover is first created through a process called 'case making" that requires gluing and folding the cover martial over a thick paper board.
Meanwhile, the interior of the book is printed page by page. These sheets are gathered and folded together. The pages are then sewn or glued into a 'book block.' A strip of cloth is added to the spine, where the book block will be glued to the case.
Once the cover and the book block have been made, it's time to put it all together! The book block is then glued to the case in a process called 'casing in.' Once attached, you have a hardcover bound book ready to put on the shelf.
What Adhesives are Used in Traditional Bookbinding?
There's more than one type of adhesive to use when binding hardcover books. We're going to cover the big three.
Gelatin Glue
Gelatin glue, or protein glue, is used in many everyday applications like bookbinding, game board manufacturing, packaging, woodworking, and more. Yes, it is derived from protein, but modern gelatin use is created by recycling pharmaceutical netting.
Today, gelatin glue is still used in the manufacturing of hardcover books and by historians to preserve older volumes created using protein-based adhesives. Gelatin glue comes in and out of popularity with bookbinders, but it is coming back into vogue again for the following reasons.
Benefits of Using Gelatin Glue in Bookbinding
Useful in "green" applications and biodegradable
Open time, tack level, and viscosity easily adjusted to different running parameters
Easy clean up with water
Eco-friendly, biodegradable, recyclable, and repulpable
Water-soluble
Forms a strong, long-lasting bond

Operators can correct application issues with temperature, dilution, and application levels
Hot Melt Glue
Hot melt adhesives are solid, polymer-based glues that do not contain solvents or water, allowing them to dry and bond quickly. Since hot melt is a thermoplastic, the glue stays in a solid state at room temperature and liquefies in the presence of heat.
While many companies use gelatin glue for traditional bookbinding, some have started using EVA hot melt because of its versatility and ease of use.
Benefits of Using Hot Melt in Bookbinding
Dispens quickly
Dries rapidly and clearly
Provides a strong hold
Easy to store in solid form
Offers excellent page-pull
Liquid Glue
Liquid glues, or white glues, are water-based formulates used for a range of applications. This glue is popular with manufacturers because it's generally eco-friendly, non-toxic, and safe to handle. This type of glue also doesn't need to be heated before application. Liquid glue tends to be popular for adhering the cover to the book block.
Benefits of Using Liquid Glue In Bookbinding
Eco-friendly and non-toxic
Easy and safe to apply
Easy to clean up
Dries clear
Forms a moderately strong bond
Depending on your application or production setup, one type of glue might work better than another for traditional bookbinding.
What is Perfect Binding?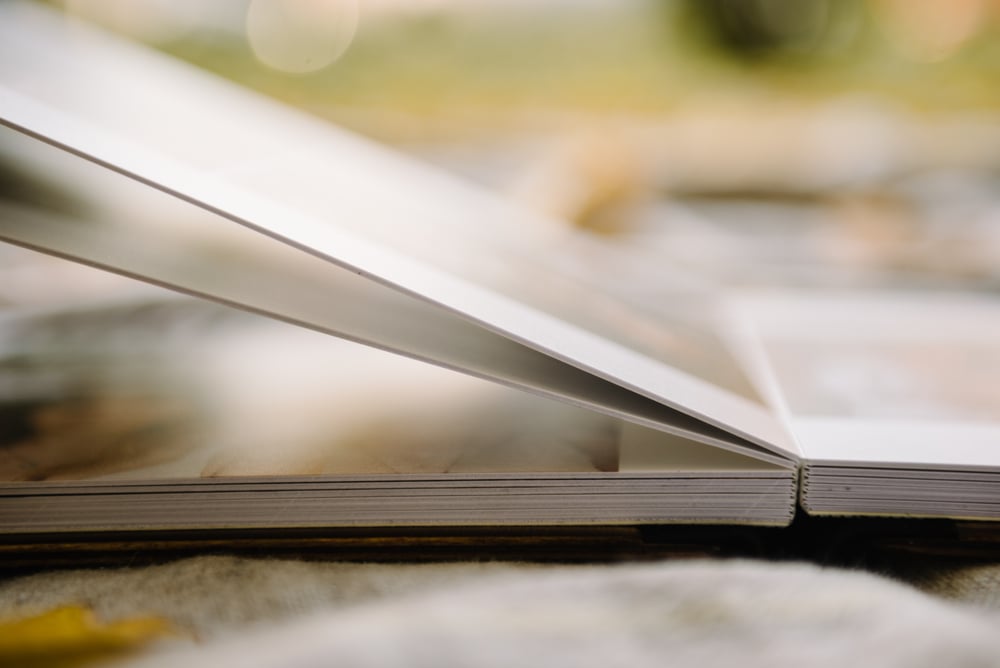 Perfect binding is the process used to bind softcover books, most notably picture books. The book's pages and cover are adhered to the spine using a strong, flexible glue. The book's top, bottom, and front are trimmed to give it a square edge.
What Adhesive is used in Perfect Binding?
Hot Melt Glue
Perfect binding is commonly done using hot melt glues. This fast-drying adhesive provides a flexible bond. It's recommended that hot melt be applied at a temperature of around 350°F.
PUR Glue (Polyurethane Reactive Glue)
PUR glues are often used for perfect binding and function differently from other EVA and styrene butadiene rubber (SBR) hot melts. PUR glues polymerize when applied and form an incredibly strong bond compared to other hot melts.
PUR glue is a great choice for bonding difficult substrates and obtaining immediate tack, especially in bookbinding applications where traditional gelatin glues will not work. The glue provides superior flexibility and can withstand a larger range of temperatures.
To cure, PUR adhesive needs to sit for 24 hours. This type of glue bonds by drawing moisture out of the air and requires a specific equipment setup to prevent contact with the air during application.
Tools to Help your Adhesive Application
Mil Depth Gauge
A mil depth gauge will come in handy if you work with gelatin glue. This small tool is used to measure how many mils of glue you're applying to your substrate. A Mil depth gauge will ensure you're not using too much glue, which can lead to warping, long drying times, and wasted glue.
Check out this step-by-step article to learn more about using a mil depth gauge properly.
RefractometerFor manufacturers using gelatin glue, a refractometer is a handheld device that measures the solids in the adhesive. Having the correct water-to-glue ratio is critical for application, as it helps with the consistency and performance of your production line and adhesive.
Ask the Adhesive Experts
We have worked with many bookbinding manufacturers. If you have questions about what glue to use with your specific setup, we can help.