Each year, we at L.D. Davis speak with hundreds of businesses and manufacturers in regards to their hot melt needs.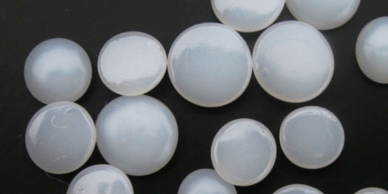 Because so many of them know that we distribute hot melt glue for some of the largest players in the industry, they sometimes ask us who are some of the other hot melt suppliers in the U.S.
Never one to shy away from being honest with prospects and customers with respect to competition, here is a list of some of the U.S. hot melt suppliers that have a solid history in the industry:
H.B. Fuller - H.B. Fuller has been a leading global industrial adhesives manufacturer for more than 125 years. Their corporate headquarters is in Minnesota.
H.B. Fuller works with manufacturers in packaging, construction, textile, flooring, wood panel, solar and dozens of other industries. They manufacture industrial adhesives, sealants, coatings and specialty materials. They offer a wide range of hot melt glues.
DURAPRO - DURAPRO hot melt glues are formulated for high performance in any industry. They can custom manufacture a hot melt that meets your specific needs and requirements.
DURAPRO manufactures glues for many industries including: Graphic Arts, Woodworking, Automotive & Transportation, Textiles, Non-Wovens, Packaging, Filters (Air and RO), Paper Converting, Corrugated, General Assembly, and Foam to Foam.
Henkel Adhesives - Henkel Corporation is organized into three globally operating business units: Laundry & Home Care, Beauty Care and Adhesive Technologies. Their U.S. headquarters is based in Connecticut.
The markets served by Henkel Adhesives include: automotive/transportation, electronics, industrial assembly, medical/hygiene, packaging/paper, building/construction, energy/utilities, maintenance/repair/MRO, and metal processing.
Bostik, Inc. - Bostik is one of the largest adhesive and sealant companies in the world. They design, manufacture and market adhesives and sealants for three key markets: Industry, Construction and Consumer.
Bostik has two corporate headquarters in the U.S. - one in Wisconsin and the other in Massachusetts.
Beardow Adams - Beardow Adams has been manufacturing hot melt adhesives since 1977. Their U.S. facility is located in North Carolina.
Beardow Adam's hot melt adhesives are used in packaging, labeling, woodworking, product assembly, bookbinding and converting industry applications.
So there are 5 hot melt adhesive manufacturers to consider if you're shopping around for hot melt products. As distributors of hot melt glues, LD Davis Industries prices ourselves on providing top quality products.
As always, the key to a great hot melt glue is quality.