Building Life-Long Bonds
L.D. Davis Industries invited back our retired COO, Norb Kroeger, retired VP of Sales, Ken Moye, and retired National Accounts Manager, Dave McCalla, to our animal glue manufacturing facility in Monroe, NC to celebrate their seventieth birthdays with their former colleagues and life-long friends from L.D. Davis. Norb, Ken, and Dave each spent over 20 years working for L.D. Davis starting in 1985 and ending in 2008. They helped L.D. Davis more than double in annual revenue during their working careers at the company.
Incredible Accomplishments
Norb, Ken, and Dave succeeded in transforming L.D. Davis from a solid national adhesive competitor to a a world-wide supplier of protein adhesives. All three are enjoying their retirement, traveling and spending quality time with their families and friends.
Birthday Celebration!
A good time was had by all in Monroe, NC for the birthday celebrations. There was time for some golf in some unseasonably chilly weather, followed by a meal of Monroe's finest pulled-pork dinner capped-off by matching wits and nerve with a "friendly" game of Texas Hold 'Em. L.D. Davis is thankful and grateful to be able to spend time with some of our most terrific retirees.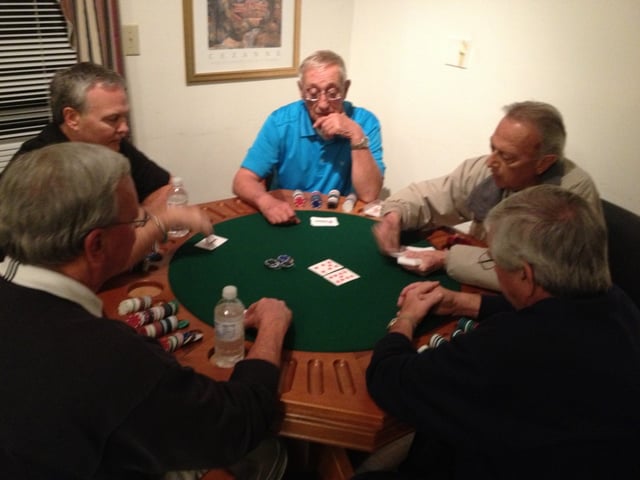 --Tripp Davis, President, L.D. Davis Industries.