Thinking Inside the Box with Wood Forms
In the last decade, rigid boxes (or rigid setup boxes) have taken the manufacturing world by storm, and it's easy to understand why. Rigid boxes are more durable than traditional cardboard packaging, and they look amazing!
More and more high-end products like smartphones, perfumes, laptops, shoes, jewelry, and watches are being packaged in beautiful boxes because they give products a high-quality feel. Not only do rigid boxes look great, but they are also relatively cost-effective to produce, easy to customize, and can be made entirely from eco-friendly materials.
As manufacturers expand into developing rigid boxes for an increasing variety of high-end products and delivery services, they often run into similar stumbling blocks. The machinery, forms, and glue all need to work in harmony to make the perfect box.
Helping Manufacturers Make Packaging Simpler
As one of the leading producers of adhesives in the United States, we pride ourselves on assisting rigid box manufacturers in creating top-of-the-line products. Our protein glue has long been a standard in the box making industry for lamination, case making, wrapped board, liners, folded board, slipcases, DVD boxes, and more.
In fact, protein glue is often the go-to adhesive to develop rigid boxes because it can successfully laminate nearly any kind of wrap to chipboard. On top of that, protein glue makes boxes recyclable, eco-friendly, and biodegradable. Check out this video to see how to set up a rigid box machine with protein glue properly.
How To Properly Load Protein Glue in the Emmeci Machine | LD Davis Glues & Gelatins
Here are a few quick tips for properly loading L.D. Davis protein glue into the Emmeci machine.

While the glue is often the sticky backbone of the packaging world, it's not the only component. That's why we've recently partnered with Best Wood Forms, to help ensure that our customers are getting the equipment and expertise they need to make better, more cost-effective, sustainable packaging.
Partnership with Best Wood Forms
We are excited to announce our recent partnership with Best Wood Forms. For almost 30 years, Best Wood Forms (formerly Best Wood Products) has been the go-to producer for rigid paper box machine tooling. They provide tooling for, but not limited to the following machines:
Emmeci 92, Emmeci 94, Emmeci MC 2004, Emmeci MC 2008, Emmeci MC 2012, Emmeci MC 2016, Emmeci MC 2018
FMC/Crathern 'A', FMC/Crathern 'B', FMC/Crathern 'H', FMC/Crathern 'H/B Combo', FMC/Crathern 'K' and FMC/Crathern 'D'
Zhengrun Machines
Since there is a high demand for quick turnaround times in the rigid box industry, Best Wood Forms works with manufacturers to provide the tooling and forms they need, fast. All of their products are created from premium Baltic birch and maple ply-woods and coated with a polyurethane finish for increased durability. Below is a sample of some of their high-quality rigid setup box forms.
Baltic Birch Plywood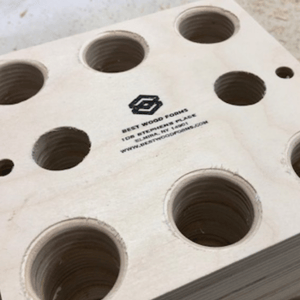 All of Best Wood Forms' frames are made from premium Baltic Birch plywood.
Turn-in Finger & Pressure Blocks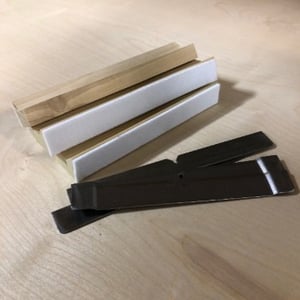 Turn-in fingers and pressure blocks are available for all Emmeci and FMC machines.
Aluminum Quad Corners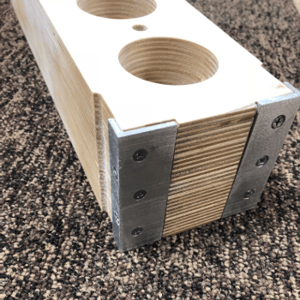 Durable aluminum corners extend the life of the quad forms.
Acetyl Top Forms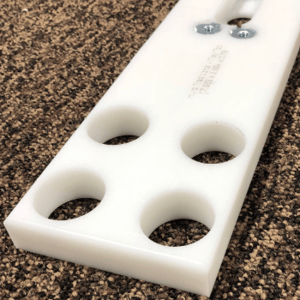 Glue sticking on surfaces it shouldn't, like your wood form? No problem! Best Wood Forms has acetyl tops for easy glue removal.

Partnering with Best Wood Forms was a no-brainer for us! Our lab is very familiar with rigid box equipment manufacturers and has formulated a number of protein glues that have been tested and approved for use in rigid box equipment.
To learn more about Best Wood Forms, visit their website.
Need Help With Your Rigid Box Production?
Contact the pros! Our adhesives experts can help point you in the right direction and provide assistance with troubleshooting. From preventing pop-open boxes to loading protein glue correctly, we can help you perfect your rigid box production.