One major benefit of cake glues (animal glues, hide glues, protein glues) is their open time can be adjusted. This is ideal when you need to accommodate a variety of equipment run speeds, and substrate sizes.
What variables affect the open time of cake glue? Check out our latest infographic to find out.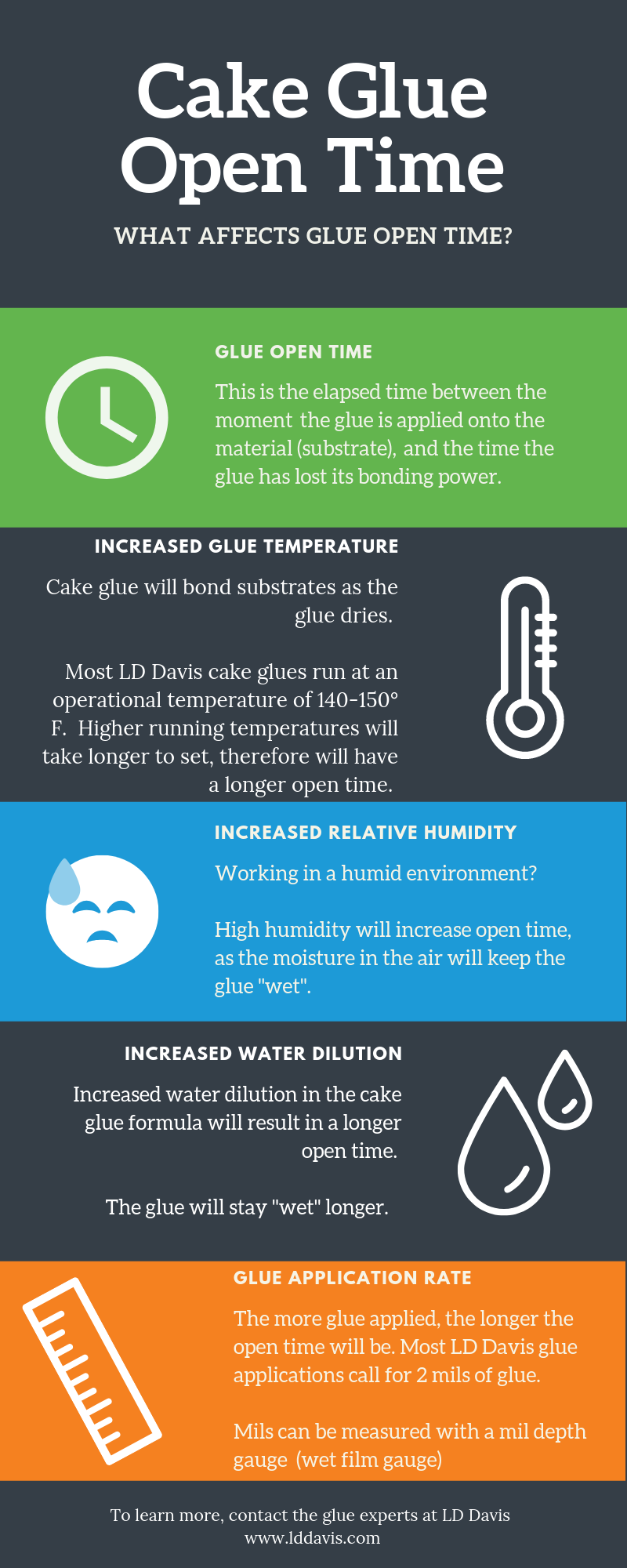 Many factors play a role in increasing or decreasing cake glue open times.
Each glue is formulated by our technical lab team to satisfy a variety of open times. Depending on the gluing equipment, these formulas can have an open time ranging from 10 seconds, to as long as 4 minutes (approximately). This makes cake glues extremely versatile in a variety of industries, including: rigid setup box, case making (bookbinding), woodworking, abrasives, laminating and more.
---
Need help working with your cake glues? Download our free troubleshooting guide to keep in your manufacturing plant.