Consumer safety is critical when manufacturing packaging for food and beverages. To help protect the public, the U.S. Food and Drug Administration (FDA) regulates the use of glue for food packaging purposes.
The FDA's rules highlight the manufacturer's responsibility to comply with these regulations and stay up-to-date. Because of this, we get A LOT of questions about food-safe glue from our customers. Here are the answers to the top questions we receive about food-safe adhesives.
Which adhesives are approved by the FDA as food-safe?
There are quite a few glues considered food-safe by the FDA. Section 175.105 lists food-safe formulations of hot melt, hide glue, liquid-based glue, epoxies, and silicone adhesives. There are additional food-safe specifications for coloring pigments and other additives that can be added to the adhesives listed.
To be sure an adhesive is FDA-compliant, reach out to the manufacturer and ask them if their product has received formal approval from the FDA. You can also find FDA compliant adhesive suppliers online.
What rules does the FDA have about using adhesives in food and beverage packaging?
The FDA defines a food-safe adhesive as a food-contact substance "...intended for use as a component of material used in manufacturing, packing, packing, transportation, or holding foods, if such use is not intended to have a technical effect on such food."
Because adhesives used in food packaging can sometimes indirectly come into contact with foods, the glue must pass more stringent safety requirements. Adhesive manufacturers should stick to the formulation rules presented by FDA 175.105 and the regulations for raw materials in section 175.300.
On top of formulation restrictions, 175.105 also requires manufacturers to follow the rules regarding how adhesives can be applied on packaging and what type of physical contact is permitted. According to section 175.105, manufacturers of finished food packaging must:
Ensure that adhesives are separated from food by a barrier or
Comply with the following additional limitations based on food type:

For dry foods, the quantity of adhesive contacting the food cannot exceed the limits of the Good Manufacturing Practices (GMPs) and
Aqueous or fatty foods in contact with adhesives cannot exceed trace amounts at the edges and seams of the packaging laminate that occurs with the parameters of the GMPs.
What is the difference between direct and indirect food contact?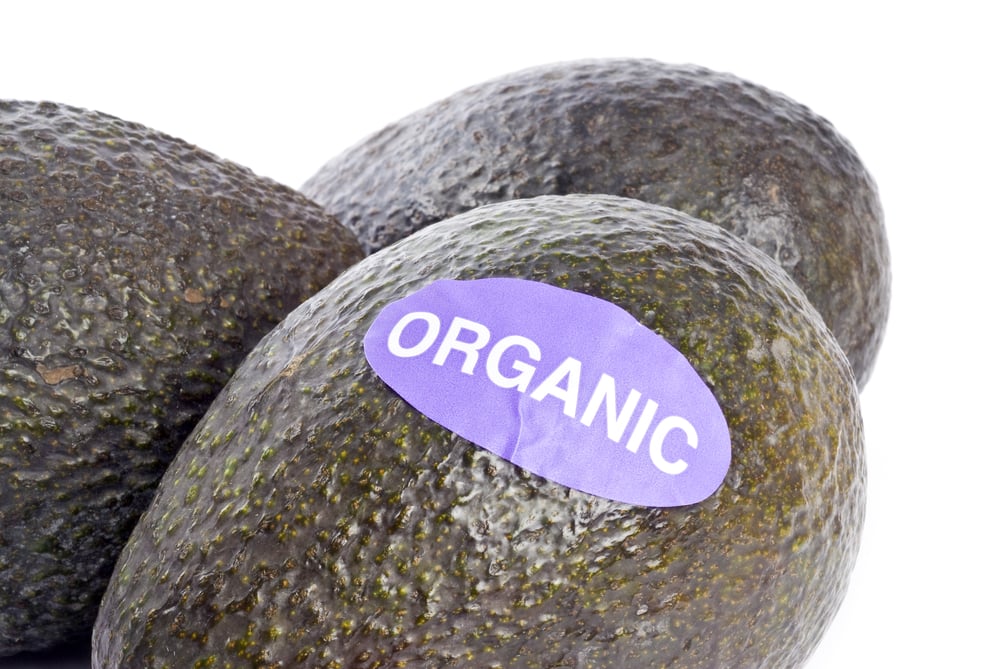 There are three types of food contact recognized by the FDA:
Direct contact substances that directly make contact with food, including a label or sticker.
Indirect contact substances that might come into contact with food, including the outside of a carton or package.
Incidental contact substances that rarely contact food, and such interaction is not long-lasting, like touching parts of a food processing machine during manufacturing.
Sometimes there is confusion concerning the definitions of food contact substances and the terms "direct additive" and "indirect additive." Misunderstandings likely arise from the fact that the FDA defines a food additive as "...any substance the intended use of which results or may reasonably be expected to result, directly or indirectly, in becoming a component of, or otherwise affecting the characteristics of any food."
Under this definition, there are situations where coatings and printing inks can be considered food additives because they have direct, indirect, or incidental contact with food. Although these additives are not intended to be part of the food initially, they may do so accidentally through contact. The Code of Federal Regulations (CFR), however, states that food additives do not include substances that don't migrate into the food.
What is a functional barrier?
To prevent migration, food packaging suppliers often use functional barriers to prevent substances from becoming food components indirectly. For example, cereal producers use high-density polyethylene bags to protect food from contact with ink, adhesives, and environmental factors like humidity. Creating a functional barrier should be conducted through migration testing or structural analysis.
Is hot melt glue food-safe?
Yes. There are a variety of hot melt glues that are FDA-compliant for both direct and indirect food contact. An excellent food-safe adhesive to use is Metallocene hot melt glue because it is developed to offer the highest quality bonds for the food and beverage packaging industry. Types of pressure-sensitive adhesive can be used to adhere labels to food, like the stickers applied to fruits and vegetables.
Is hide glue food-safe?
Yes. Hide glue, also known as protein glue or animal glue, is FDA approved for indirect food contact. Protein glue is eco-friendly and often used to manufacture rigid boxes, candy boxes, paper towels, stationery, and more.
Is water-based liquid glue food-safe?
Yes. Many water-based types of glues; including some formulations of resin, dextrin, and starch glues; are approved for indirect food contact. Water-based adhesives are eco-friendly and used for sealing and cereal boxes, packaging, bottle labeling, corrugated box manufacturing, and more.
Creating FDA Approved Packaging for Food and Beverages
Food and beverage packaging has to follow stringent regulations, and that includes the glue that holds everything in place. Ensuring that the adhesive used follows the rules and lasts throughout the life of the product are critical considerations for manufacturers.
Working with a dedicated adhesives supplier can help manufacturers looking to improve production by supporting custom manufacturing needs and providing FDA-compliant products. If you are interested in improving your manufacturing process with eco-friendly, FDA-compliant adhesives, contact the experts at LD Davis.