Glue: you can't live without, and most hardly ever think about it. In fact, people only really seem to think about glue when it comes to manufacturing, and often it pertains to one of these two questions: 'Why isn't this glue working?' and 'How can I improve this process?'
When you run into a situation with your adhesives or want to improve your process, turn to the experts. For manufacturers looking to troubleshoot or improve their adhesive application, working with a trusted glue supplier is a must because it provides the following benefits.
1. A Consultative Relationship
Ever tried to describe why your computer isn't working to an IT person over the phone? When you don't precisely know what's wrong with something, it can be frustrating trying to get your point across to receive assistance. When you work with a glue specialist, you get hands-on help with your adhesives process.
You can show, not just tell, the glue experts why your assembly isn't going as planned. You're already an expert in your industry; you shouldn't be expected to know all the ins and outs of glue, too. Adhesive experts can help manufacturers fix adhesive bonding problems, provide on-site services for new projects, and offer training for new employees. Manufacturers can also work with a glue specialist to get specific formulations of adhesives in bulk to ensure consistency and quality.
"We greatly appreciate LD Davis Industries customer service and your visit to your facility to perform a glue audit. Bill and Stacy made a significant difference regarding our glue preparation and application. The increased glue temperature made the greatest impact on the box bonding issues we were experiencing previously. By maintaining temperature, solids and viscosity of glue to LD Davis recommended starting points, I'm sure we will see more positive results. Thank you also for the positive interaction with our mechanics and the overall Protein Glue 101 training for our 'Emmeci' product line." — Frank, Custom Paper Products
2. Adhesives Testing Capabilities
Testing is the key to success. Before using a new glue or substrate in your production, you should consult with the Research and Development team from your chosen glue supplier. They can provide you with in-depth adhesives research, develop custom adhesive formulations, and test substrates and glues, so you know exactly how the glue will perform.
Think of glue as a fingerprint; every formulation has its own unique characteristics. When you work with a trusted glue supplier with lab capabilities, you're getting a partner who can keep you from making costly mistakes. Know, don't guess if your application will work as anticipated by asking the professionals to test it out.
Our manufacturing facility in North Carolina is capable of testing and customizing glues and gelatins for high-performance applications. We can provide the following adhesive tests:
Dyne Tests
Glue-Up Tests
Heat & Humidity Tests
Force Tests
Freezer Tests
3. Cost-Effective and Eco-Friendly Glue Recommendations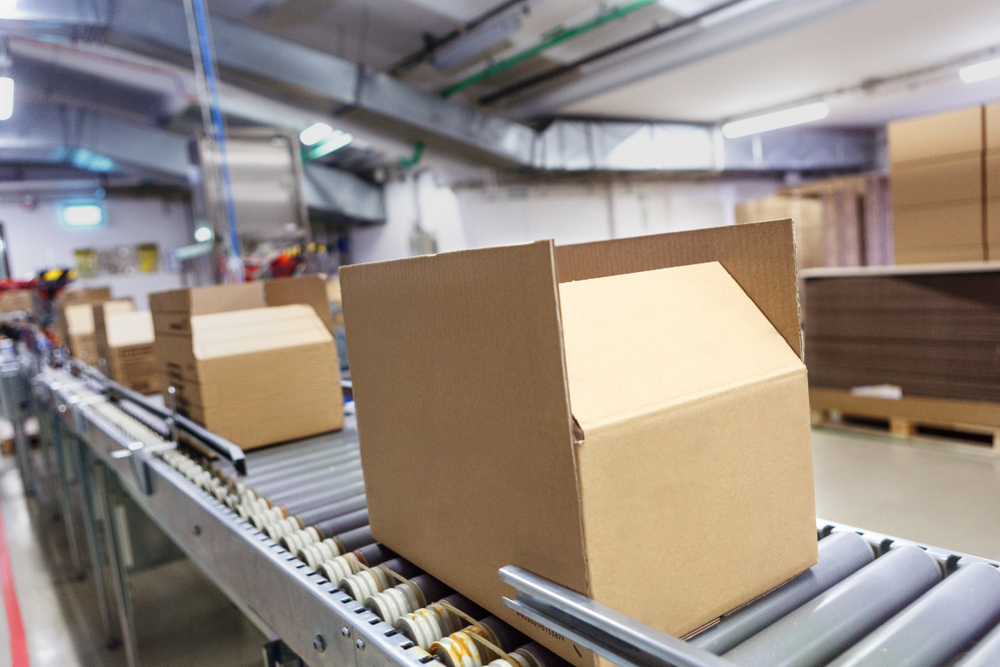 One of the biggest benefits of consulting with a glue supplier is receiving cost-saving advice. When trying to create the perfect bond, many factors need to be considered, and glue thickness can really gum up production if not applied correctly. For example, our professionals have gone to manufacturing plants and told the operators they were using too much glue.
Using too much glue can cause substrates to warp, increase adhesive costs, and result in messy equipment. By applying the right amount of glue, you can save on supplies and repair costs. Having a glue expert can also provide free training to ensure your production runs efficiently. At LD Davis, we have experience with operating a variety of adhesive equipment and offer glues formulated specifically for use in machines like Emmeci lamination equipment.
Working with a supplier can help you find alternative adhesive solutions, especially eco-friendly alternatives for sustainable packaging. Packaging alone creates 23% of the waste in landfills each year. Many customers express an interest in purchasing greener products, and by 2024 the sustainable packaging market is estimated to be worth $400 million. By switching to a more eco-friendly adhesive, manufacturers can reduce the amount of materials used in packing designs and supporting sustainability efforts.
Working with a Trusted Glue Supplier
Glue build-up, pop-opens, and runny seams—we've seen it all. At LD Davis, we're ready and willing to travel to our customers to help you solve adhesives issues. Our line of sustainable glues is great for furthering eco-conscious practices for manufacturers. Contact us and see the difference when you work with an expert.