Dextrin glue is liquid glue often used in the packaging industry. Think white glue in a bottle if you need a visual - although most dextrin glues are a translucent, amber color.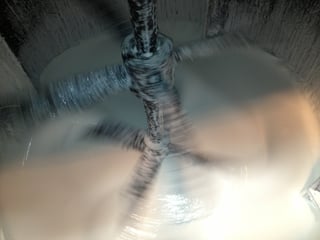 Dextrin glue is water-based and easily customizable in a number of ways. These glues can be modified for varying tack time, open time, and even color and other properties. Think about how fun colored glue could be!
There are two main types of dextrin glue,called white dextrin and canary (yellow) dextrin. All types of dextrin glue possess clean machining capability and excellent bonding properties to cellusic materials, which means they are made of a biofuel produced from wood, certain types of grasses, or non-edible parts of plant life.
Application of dextrin glue is usually performed using a roller/wheel, pad, or it can also be sprayed onto a surface. They are commonly used in the packaging industry, POP displays, and game boards!
Dextrin Glue Adventure
While we had dextrin glue on our minds here we decided to come up with a board-game idea of our own.
There's been much debate over what kind of dextrin glue game we should produce. Some people want glue trivia, but the scientists will always win that one, of course!
One of our sales representatives came up with a game that mimics "Where in the World is Carmen San Diego?" except it's called, "Where in the World is Bill McCalla?" Suprisingly, no one was in favor of that game except, you guessed it, Bill McCalla! Besides, he missed the whole point of making a game about dextrin glue. It's a good thing he's very focused on his clients.
What we're thinking about now is a "Dextrin Glue Manufacturing Adventure" set in our Monroe, NC plant. The goal is to get to work on time, avoid the boss before he's had his coffee (scary!), don't spill the glue or you'll get stuck (and have to move back three spaces), and get through your day without any major mishaps like spilling the glue, jamming the machines, getting tangled up in a pile of soft gel netting, or forgetting to label the bottles of glue.
---
Okay, let's be honest. We should stick to glue manufacturing. While designing games may not be in our future, manufacturing the dextrin glues that hold the game boards together is a strength of ours. And you know what they say, always stick to your strengths!