When a new customer contacts us about glue for their application, we typically ask a few detailed technical questions about the project before we can recommend the best glue formula. The reason for this is that we work with hundreds of varying glue formulas and these questions help our lab team determine which formula is the best one for you.
At this point, some prospects start wondering "why doesn't one glue work for all applications?". This is why...
What Are You Gluing Together?
This is a pretty obvious detail, but it's a very important one. The same way you need a different nail in the wall if you're hanging a picture frame versus hanging sheet rock, the details about the substrates you are bonding play a critical role in determining the best glue formula to keep them together.
As you can imagine, if you're bonding foam to plastic the glue required will be quite a bit different than if you're bonding paper to paper. Understanding what substrates you are working with will help our technical team determine the glue strength needed.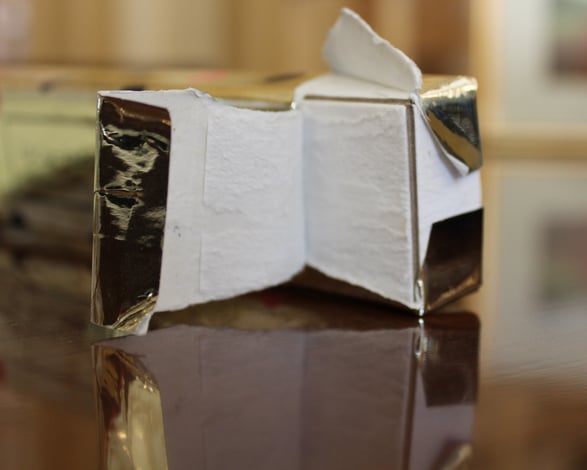 Board to wrap application, fiber tear demonstration
What Equipment Are You Using to Apply the Glue?
This is another important detail that helps determine which glue will be the best for you. If you are applying your glue by hand with a brush, you will require a glue with an open time that is much different than someone who is using automated gluing equipment. Compression time will also vary on different equipment.
Equipment specifications also play a role in determining the optimal glue viscosity for you. Simply put, viscosity refers to the "thickness" of the glue. If the glue is too thick, it could cause equipment issues like clogging, or dirty equipment.
The more detail we have about the equipment used for glue application, the better.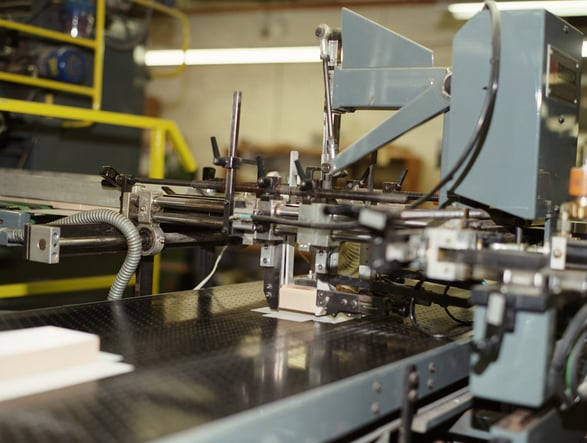 Emmeci rigid box making equipment
Are There Special Requirements?
Some applications have special requirements that impact the recommended glue formula. Maybe you need a UV identifier in the glue. Or your finished product needs to withstand freezing or extremely high temperatures. Other special requirements include: tinting the glue a specific color or needing FDA approval for direct/indirect food contact.
Unique requests like these require a more specialized glue formula. It's helpful to know this information early on in the process so we can narrow down which formulas will meet your specific needs.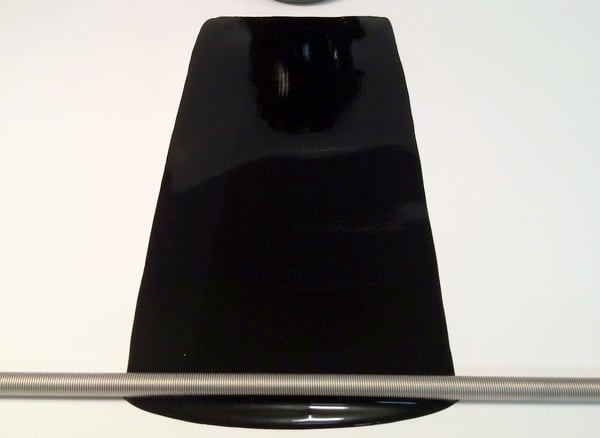 Black liquid glue, called block-out glue. This glue is dyed black and is typically used to manufacture playing cards
What Budget Should We Keep In Mind?
LD Davis carries hundreds of different glue formulas. Each formula falls into a different price range, depending on the raw materials.
If you're looking for a glue that is under $.75 per pound, we wouldn't want to waste your time by quoting or sampling a glue that is $2 per pound. It's helpful to include this budgetary information when getting a quote so we can narrow in on the best glue that will also fit your desired price range.
---
Our technical team works diligently to test and recommend the best possible glue for your project. This is why we offer thorough in-house testing and technical reporting.
Find out which glue is best for your project by speaking with our in-house experts.