When talking about hot melt glue, sticks, and dispensers, people tend to think of its arts and crafts applications. While most of us were probably introduced to hot glue during craft time, it is one of the most commonly used adhesives in industrial manufacturing. You've probably touched several items held together with hot glue today without even realizing it! Industrial hot melt is one of the most versatile adhesives on the market, and its fast drying time, flexibility, and strength make it a recommended choice for many manufacturers.
Check out the top industrial uses for hot melt glue listed below—a few might surprise you!
Bookbinding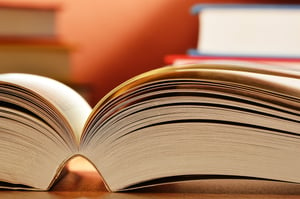 As mentioned in previous blogs, hot melt is typically used to bind books. There are a lot of ways to adhere paper and covers together, and industrial hot melt is a great choice because of its quick drying speed and flexibility.
Polyurethane reactive hot melt glue, or PUR, is popular with bookbinding manufacturers because of these properties and its ability to resist curling after drying. In fact, PUR hot melt is most commonly used in perfect binding, the preferred method for binding paperback books.
Woodworking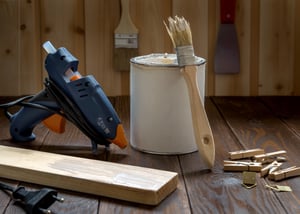 Craftsman and woodworkers frequently reach for hot glue when working on their projects. Industrial hot glue, like PUR, has a bond strength of over 1,000 lbs once cured. It also adheres well to both porous and non-porous materials, making it easy to bond laminate, wood, particle board, foam, medium-density fibreboard, and fabric.
This strength and versatility make hot melt glue a go-to when adhering trim, mounting, small joints, and surface lamination to furniture. The almost instant bonding strength of hot melt helps to increase production speed while eliminating unnecessary screws, ties, and nails.
Building and Construction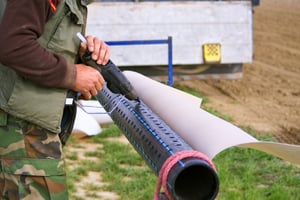 The same properties that make hot melt popular for woodworking also make it great for building and construction projects. Adhering carpet and flooring are typical applications for hot melt glue. Using hot melt prevents surfaces from curling or buckling after drying, and improves the aesthetic of new flooring by eliminating staples and nails. The glue dries quickly as well, making it easy to apply materials on vertical surfaces.
Hot melt glue is handy for tiling projects, as the fast drying time makes it easy to adhere tiles to walls. Other common industrial applications for hot melt glue include installing windows and constructing garage doors.
Food Carton Packaging and Sealing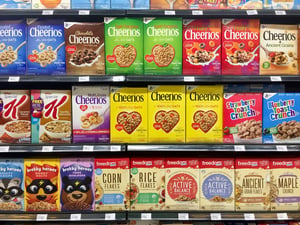 Hot melt has been the darling of the food packaging industry since the 1960s. Typically, hot melt glue is used for closing large and small cartons and wrap-around cases. In the 1980s, PUR hot melt started to be used more widely due to its incredibly strong adhesion.
Industrial hot glue offers great adhesion on packages and the short set time and water resistance provide an efficient, streamlined packaging process. This allows manufacturers to use hot melt systems that run continuously, rather than having stop and reset machines, saving valuable time and money. Certain types of hot melt glue are also FDA approved for direct and indirect food contact.
Frozen Food Packaging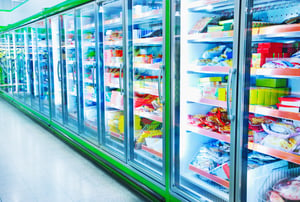 Frozen foods have a pretty tough journey from the store to your dinner table. The packaging must be able to withstand a lot of wear and tear, as is usually filled, transported, displayed, then crammed into the freezer once purchased. To ensure the food is not damaged or spoiled, frozen food packaging needs a strong adhesive, and hot melt is just the glue for the job!
Sealing Envelopes, Bags, and Cardboard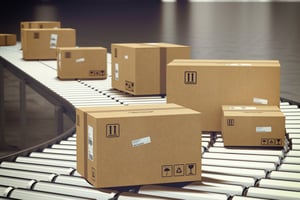 Manufacturing envelopes, corrugated cardboard, and paper bags rely on industrial hot melt glue. The strong bond created by hot melt adhesive is perfectly suited for holding paper, cardboard, and other cellulose materials. Whether the application is manual or a hot melt dispensing system is used, hot glue provides a long-lasting, flexible hold, making it the perfect choice for bonding paper surfaces.
Applying Labels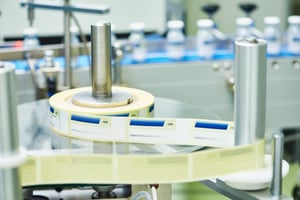 More likely than not, you've purchased an item with an affixed label recently. If so, you've witnessed hot melt glue in action! Industrial hot glue is used to quickly bond paper backed film to plastic. The quick drying speed and easy application process make hot glue suitable for quickly applying labels cost-effectively.
Transportation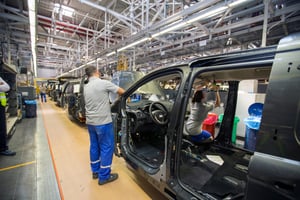 Believe it or not, hot glue is often applied in modern trucks, buses, and cars. In the transportation section, hot glue is used to mount trim, bond small joints, and adhere laminate surfaces and other various components. Hot melt tends to have a high-temperature resistance as well, making it perfect for use in automobiles that have to sit in the heat during the hot summer months.
Leather and Footwear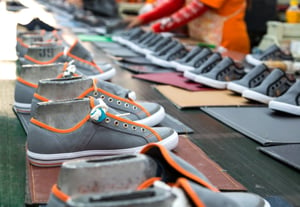 For those not in the footwear industry, it might surprise you to learn that you walk around on hot melt every single day. Nowadays, industrial hot glue is used to apply many components standard in the shoe manufacturing process. Most often, hot glue is used to bond insoles, fix the tongue, adhere foam to the inside, and bond accessories to the exterior of the shoe.
Textile Manufacturing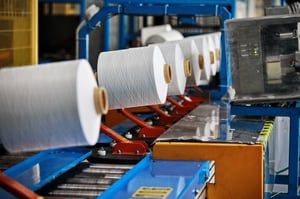 When you think about textiles and fibers, hot glue probably seems less than desirable as an adhesive, but that's not true! Industrial hot melt is used frequently in both the creation and end production of synthetic fabrics. Hot glue is often used in polymer processing and textile converting in cars, home furnishing, carpeting, and other textile manufacturing applications.
Interested in How Hot Melt Glue Can Work for Your Application?
If you'd like to know more about how hot melt glue could help your latest project stick together, complement your existing manufacturing process, or are looking for a dedicated glue supplier, we can help! Contact the adhesive experts at LD Davis to find a solution that sticks.