Summer can be a tough time for protein (animal) glues.
Book Binding Glue in the Summer
Also known as hide glue or animal glue, protein adhesives are water-based adhesives that are made up of gelatin, Epsom salts, sugars, water, and glycerin.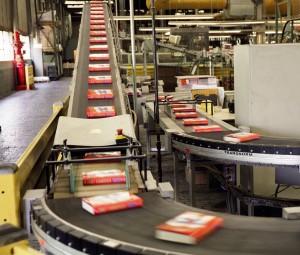 This kind of glue is used as book binding glue and is biodegradable and environmentally-friendly. Summertime means a lot of things--school's out, beach weather, sun, sunburn (ouch!), you know the rest.
For adhesive manufacturers and those who use hide glue in the summer for book binding and other applications, these hot months mean increased heat and humidity, both of which can have a significant effect on tack time and other properties of book binding glue.
These glues are naturally sensitive and susceptible to climate changes, which can cause problems for the book binding process. The hotter it gets, the longer it takes for book binding glue to set on the pieces being glued together.
If not rectified, this problem can slow down production. Although book binding glue is sensitive to climate change, there are many easy ways to fix these summertime headaches.
Tips and Tricks for Book Binding Glue
Book binding glue sets more slowly during the summer months when heat and humidity are at their peak. In order to combat the changes in climate during the summer, try these tips and tricks:
+ Alter the environment around the adhesive and its application to control excess heat and humidity as much as possible.
+ Run the glue at a slightly lower temperature. We generally recommend running our bookbinding glue at a range of 140-150 degrees Fahrenheit; during the summer, drop it down to 140 degrees to help increase tack.
+ Add less water to the glue. When humidity is at its peak during the summer, book binding glue does not require as much dilution for application.
(Shhh! Come here, I have a secret to tell you..)
Apply less glue during the summer.
The more glue you apply, the longer it will take to dry. It is crazy to tell you to use less of our product, but we have to look out for our customers first!
More Troubleshooting Options
+If altering the temperature, amount, and dilution doesn't do the trick, we have a product called Rapid Tack that is an additive for protein adhesives to help with this summertime dilemma.
+Try a different LD Davis product
+Contact us, and we can assist with troubleshooting. Rest assured we will solve your heat and humidity issues.